Big sports fan? Every sport fan wants to see his favorite team fighting against its competitors in stadium in sporting event. Each one always loves to spend the game time lavishly with their friends or family.
American loves their favorite sport. They love to watch sports in television or in the stadium. We have so many amazing sporting events in the Chicago. There are, of course, only so many hours in a day, and only so many of those precious moments we have seen in following sports for those of us who are not able to sit in front of television sets for the majority of any given day.
So why not hire a limo service to reach sporting events in time without any kind of delays to cheer them? Why not arrive in style and make the most of the day?
Here is the List some most popular sports in Chicago.
Baseball (MLB)
Basketball (NBA, WNBA)
Football (NFL)
Ice hockey (NHL)
Soccer (MLS, NWSL)
Just imagine arriving McCormick Place in a Rocking Limo, it has to be the only way to get there in all honestly. Not everybody goes every year, so when you do, please don't get the train or drive or a coach.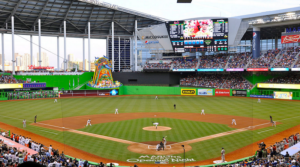 Chicago Limos Inn offers sophisticated and sporty Limo that is you are looking for, if you are sports Lover and want to arrive in style then we have the limousine for you. With more than a dozen sports limousines in the region, you will have plenty of choice and all our vehicles are well kept and maintained to the very highest of standards.
Also it is cheaper than you think for a group of you.
Chicago limos Inn provides higher standard of Limo service that can be enrich your excitement with your favorite sport. We have been popular for expert Sport event Limo in Chicago land area. Our chauffeur will drive your group to and from any sporting destination in total comfort and safety.  No worries about your designated driver.  Costumer service and chauffeur of Chicago Limos inn ensures that every member of your group receives the highest level of service. Cheer for your favorite team and leave the driving to us.
You can leave everything on us on your sport day by book a Limo. We can assure you to get you and from the stadium safely and on time. When you will be excited to cheer your team we served complimentary chilled beverages while on the go while enjoying your favorite music.
Chicago Limos Inn are the most comfortable, luxurious and affordable mode of transportation that you can have in Chicago land area. Get your friends together and enjoy sporting events after a splendid ride in a limousine – this is the best way to enjoy your favorite sporting game.
Book us today by visiting: https://www.limosinn.com/reservations or Call us now: +1-312-265-6322