We are Open 24 Hours a Day,We Go Everywhere and We Welcome Last Minute Chicago Shuttle Bus Orders, Please Call 1-312-265-6322
Here at Chicago Limos Inn we understand how important it is when you have large groups arriving into Chicago O'Hare International Airport or Midway Airport for a convention, so we offer worry free itinerary reservations and bookings for all your clients, our specialists will help arrange all transportation needs for you and your guests, any size groups are welcome. Email us your itinerary and sit back we will do the rest. For all VIP clients we offer Greet and Meet services for a small fee, this includes a greeter at the airport with a personal sign and assistance with your luggage. What are you waiting for? Call us today and book your next trip with us, all Corporate and Personal Accounts are welcomed in our establishment.
Chicago Limos Inn has built a great expertise dealing with convention transportation and coordinating large group transfers.Our professional service covers Chicago land area and all suburbs. We also offer interstate service. With highly competitive, affordable, and convenient service, we strive to deliver the safest and most comfortable way for large groups to travel. Our Large network of vehicle all allow us to accommodate any size groups, you can choose among 6 passengers SUVs, 10 to 14 passenger Vans, 14 to 18 passengers mini- buses, to medium size coaches, and 57 passengers motor coaches.
Book your group transportation today and save with our group packages which include many discounts and benefits:
Our Chauffeurs are drug tested, screened, and have clear background.
Our fleet is Insured and bonded as stated by law.
Expertise with large group booking. Just send us you manifest and you will receive your confirmation emails as requested.
Staff availability to accommodate last minute changes and to adjust for last minutes instances.
We guarantee flexibility and availability through our large network of vehicles.
Discounts available for large Group rates.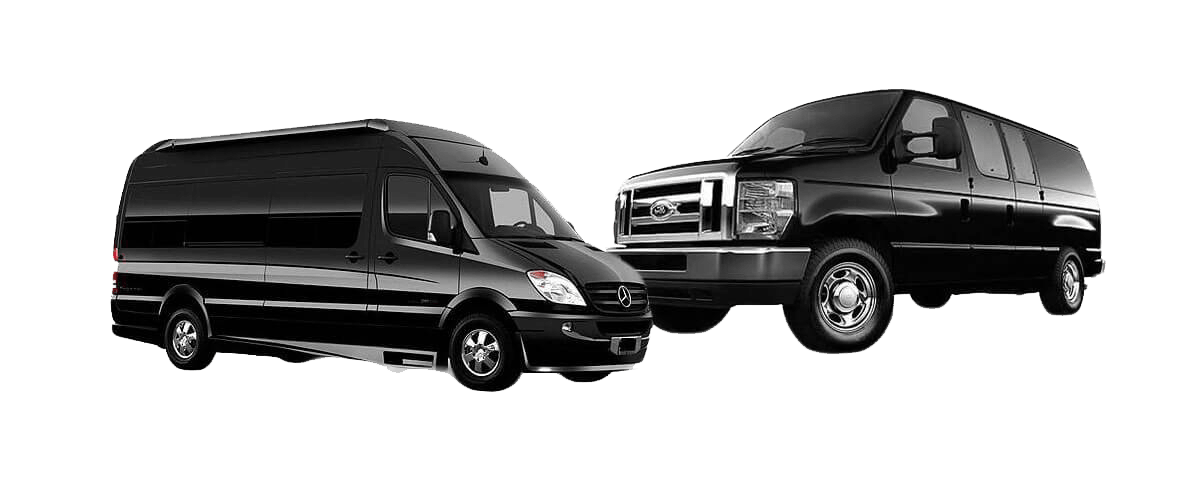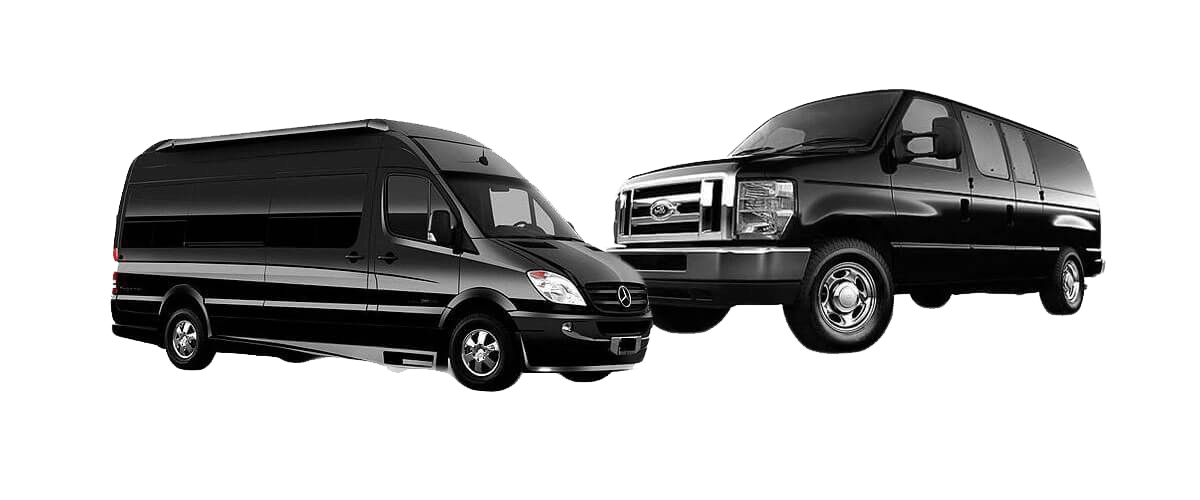 10 to 14 passengers Vans
Our different size Vans can accommodate up to 10 or up to 14 passengers. They are cost effective and perfect for small groups. We offer both point to point or hourly service at competitive rate.
Mini Buses, Coach Buses, and Motor Coaches:
Our mini buses, coach buses, and motor coaches can accommodate from 14 to 57 passengers. They are cost effective and perfect for small, medium, to large groups. We offer both point to point or hourly service at a highly competitive rate.