Welcoming your clients from the airport for an important meeting in Chicago or dropping off them to the airport, Choose a corporate car service wisely which will make a great impact on your business. This decision give an element of style, also it helps ensure that things run smoothly, are clean, and reliable. There are lots of Car service providers in Chicago but we can help to choose reliable car service or Limo Company in Chicago. When you choose a corporate car service for your transportation needs there are numerous benefits. We've picked a few of our favorites to share with you today.
Professionalism
On the clients meeting if you choose your personal car or another vehicle it may brings you some problem or may create unprofessional behavior. Does the upholstery smell like cigarette smoke or worse? If you're picking up an important client or guest from the airport, what kind of impression will that make? Choose corporate car service they will ensure you for a neat and clean vehicle, you have a driver to drive a car and free to conversation with your client.  Having a corporate car service means that you'll get everywhere you need to be on time and in style.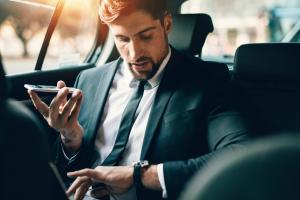 Comfort
If you are on the business travel you need comfort after long flight schedule. You have to take the part in stressful meeting, having a clean, comfortable car waiting for you can help make a difference. You will feel more at ease, but if you're not driving, you'll have a few extra minutes to get in some additional preparation or even you can have little nap.
Convenience
Hiring a corporate car service makes your life all the more convenient. Need to continue making slides while you're running from place to place? Or do you want to be able to answer emails on the go? A car service means you can get to your destinations without stopping what you're doing.
Stress-free
If you have a visiting client who wants to explore, or can't take time off to pick someone up from the airport, a car service is at your disposal. Not only will they be well versed in local routes and places of interest, but they'll be able to get you from point A to point B on time and hassle free.
Chicago Limos Inn, Leading car and Limo service on Chicago land area; we are highly experienced in Corporate Car Service! Chicago Limos Inn offering top notch car service since 15 years, we are dedicating to provide high standard of reliable and professional service. We can make you sure for safe, distinctive, comfortable, and reliable travel services in Chicago and surrounding areas. Please call our office at +1-312-265-6322.Choose your limousine rental today!