When most people need to get to the airport, they consider taking a taxi, but when it comes to special events or a day you want to remember, nothing beats hiring a Airport Limo in Chicago. The comfort and glamour associated with riding in a limo makes your trip extra special, and with many companies offering fixed prices, travelling by limousine is not as cost prohibitive as you may think.
Airport Limo services are hassle free then buses, taxi transport. Travelers can feel real comfortable journey and enjoy the ride while catch up on time, professional chauffeurs are also there to guide the traveler. It is a big deal for worry free of navigating roads or fighting with traffic.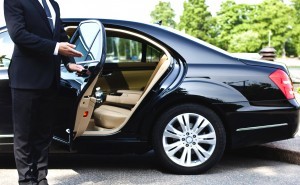 Luxury and Comfort
When compared to sitting in a taxi, riding in the back of a limousine is not only far more glamorous, but also a lot more comfortable. With plenty of room to sit back and relax, travelling to airport beats a taxi for comfort hands down! The reliable limousine service provides well-trained and professional chauffer. You also can make sure that the driver is well-dressed to match the type of event you have.
Perfect for Special Occasions
Whether it's for a business conference with your clients, a wedding ceremony, a holiday, or any other special occasion, using Chicago Limos inn is the perfect way to reward yourself or a loved one for a job well done or celebrate something special. A ride to the airport in a taxi isn't quite the same, and it certainly won't be a memory you'll cherish for years to come. When it comes to special events, a trip in an airport limo to Chicago airport is a luxurious experience that will ensure you begin your journey in the most ideal way.
Service with Style
When you look for an airport limousine service in Chicago, Chicago Limos Inn offers transport to and from the airport in both style and luxury. Chicago Limos Inn team takes pride in ensuring best comfortable Limousine Service for the clients. You enjoy the best possible service available. Whether you're travelling alone, as a couple, or in a group of up to 10 people, we'll make sure your trip is one to remember. We'll be gracious throughout the entire ride. Call us today for your free quote 1-312-265-6322 or Book a Limo package https://www.limosinn.com/reservations/