Is there romantic date or anniversary in the future? Are you confused what to do and trying to make some special plan on important date night or anniversary (a marriage proposal, perhaps?)
Before you look around options and few suggestions come in the mind for the main event, consider the benefits of Limo and arriving in style. Rent a stretch limo or a limo bus for your celebration in Chicago. Renting a limo elevates the importance of both the event – and your companion – and eliminates other transportation hassles. You won't have to worry about parking, riding a crowded bus or el, or calling an Uber.
For your anniversary in Chicago
If your anniversary coming soon and you want to celebrating a special wedding anniversary with family and friends, an stretch limos and party buses to transport your entire party (or just the two of you) to dinner, a party, or a vow renewal ceremony. Regardless of the venue in the Chicago Metro area.
For your ultimate date night
On the special date night you will definitely want to surprise your partner, who is probably the one, so what can you do for a very special date? The best way to celebrate your date is dining at finest restaurant. Chicago Limos Inn will drop you off at the door in a stretch limo so you'll have plenty of time to peruse the unparalleled wine list. Relax over dinner, knowing that your chauffeur will get you to the CIBC Theater for the 8 pm curtain call of … yes… Hamilton. You got tickets. You rock!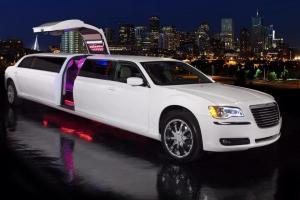 For your proposal in Chicago
If you selected your date Ring and romantic speech in your mind so you need a perfect plan for your loved one.  In the Chicago you have lots of option to do. With a bit of planning, you could arrange to propose courtside at a Bulls game. Don't be hesitating to rent your stretch limo to get you there hassle-free. Chicago Limos Inn offers convenient limo rental services in Chicago and other surrounding areas. Book a limo for your special night in Chicago.
For a special day with the kids
Kids have special place in the life of any one. Do you want to do something as a family but can't take the time for a vacation? What about a day of family fun? The kids will love going ice skating in Millennium Park followed by a look at the dinosaur skeletons and mummies at the Field Museum. The kids will actually think you're cool when you tell them you're taking a limo from location to location.
If you are celebrating your special day with your family, you need to make it unforgettable if you choose the right way.  Choose a limo to get on the venue it just a little better. When planning your special day or night out book Chicago Limos Inn. Chicago limos inn offer extensive fleet of stretch limos, party buses, SUVs, and vans to transport up to 56 people in luxury and comfort.