Are you planning to propose your soul mate? Congratulation for finding the special one! There is nothing better than to celebrate your proposal on New Year's Eve with Luxury Limo transportation. Nothing compares to making the decision to spend forever with your best friend and getting the opportunity to make a lifetime of memories together.
Here are some tips to follow on your proposal day that can be plus point on special day and will create memories for future.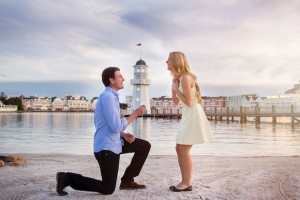 Choose an special ring
The most important thing is engagement ring! No proposal in complete without a ring. Go for shopping and choose a perfect ring, keep in mind that you need to choose something special for someone special. Choosing your future bride/groom's engagement ring can be amazing experience! Take some friends or family members along for some input on the type of ring he/she has been lusting after. The engagement ring you pick out should be from the heart, so try choosing a ring that catches your eye and reminds you of your soul mate.
Choose the perfect location
The location can play perfect role on your proposal eve. To truly express your love and show how much your partner means to you, choose a location that has sentimental value for your proposal. Consider a location which is favorite for both. Think about place where your first date was. Choose favorite restaurant you two share. Where was your first kiss? If you are thinking something other than there are a number of romantic places in Chicago to pop the question from parks to restaurants.
Choose Luxury transportation
A Luxury Transportation is very compulsory aspect to make your proposal eve extraordinary. New Year's Eve is celebration time and events happening all over the Chicago City So heavy traffic may be an obstacle in your romantic date. So why add to your stress by driving in bumper to bumper traffic? Heavy traffic can also throw off your timing; if you're planning on proposing when the clock strikes midnight and are stuck in traffic it'll throw your entire night off!
Book a New Year special Limo from Chicago Limos Inn you will be rest assured knowing we'll handle your transportation needs so you can focus on making your proposal a night you'll both never forget. A proposal is a day when everything should go just right and our chauffeurs will make yours extraordinarily special. Your future partner will be impressed when a first-class luxury vehicle arrives to take you to your destination. Chicago Limos Inn offer premium fleet of well-appointed luxury vehicles
Enjoy every moment
Your proposal eve is an unforgettable moment for your life so you need to relax and enjoy every moment. This moment only happens once in a lifetime, so relish it and make the most out of it. Your future fiancé/fiancée will love every moment of it, so make sure to enjoy the entire process!
Contact Chicago Limos Inn for your customize Limo ride on your romantic day. Our customer care will help you to make your proposal even more unforgettable. Chicago Limos Inn wishes you a wonderful proposal and a lifetime of happiness with your future wife/husband! Call us Today +1-312-265-6322