Are you a thrill lover? You may be well experienced with lot of adventure in life but if you didn't experience the thrill of luxury limo then you should go for it now. You have lot of events in your social life when you can enjoy a perfect ride of luxury stretched limousine. Some occasions you can consider as supercharging ride with a rented stretch limousine.
Your Wedding Day:
wedding day is one of the most important days for everyone life, every couple gets stress on this day for their wedding planning. They need to plan for catering, whether, hostile. Transportation is most important aspect for such events. Hiring a luxury limo will definitely add a shining star in your occasion.  Allowing the bride and groom to relax on the way to and from their wedding is an excellent way to take their minds off the stress of the day for a short while.
Your Birthday:
Your birthday may be a big celebration which should be celebrates with your friends and family. It may ruin your day if you sit in traffic for an hour, maneuver through busy streets, and find parking when you want to go into the city. You should prefer renting a luxury Limo to get rid of hassle. Once it arrives, you can enjoy your night of fun. Listen to music and enjoy drinks with your friends in the spacious seating of the limo. A birthday limo ride is a surefire way to transform a birthday from good to great.
Bachelor/Bachelorette Party
Bachelor/Bachelorette Party is a real fun to enjoy, that meant to be a memorable night with your friends. It should be carefree night where you and your friends should not have any stress about anything but ensuring an awesome night for their friend who's about to tie the knot. Hiring a stretched Limo will be an ad-on in your enjoyment. It will transport in style to all your party destinations with guarantee for the safety.
Your Prom Night
Teens love prom nights!! What better way to make this night sparkling by hiring a Luxury Limo to take your friends to dance? Chicago Limos Inn offers Stretch limo that brings luxury, style and glamour in your prom night. Renting a Limo will definitely make this night memorable and extra ordinary experience for life time. Chicago Limos Inn will also ensure you for your safety and comfort, professional drivers of Limos Inn will take comfort to the parents by knowing their child will be back home safely.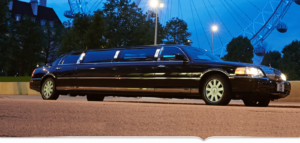 GO Ahead
Don't stop yourself to having good time in just few events in your life. A dinner date with your partner may be special occasion by hiring a limo, take a ride in a limo while you are going to sport event, Reach airport on time by booking limo.
Whatever the occasion, Chicago Limos Inn is notable Limo agency that provides exemplary service at a reasonable price. Book a stretched Limo today- https://www.limosinn.com/reservations