Limo Ideas
Are you still looking for the perfect gift for your special someone(s)?  Read this blog of different gift ideas and attract them by gifting joyful limo ride. Go for stunning limo through LIMOSINN.COM!!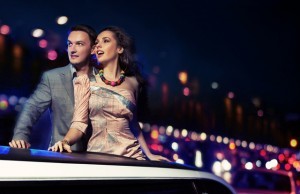 A reliable ride for family:
Your Family (father, grandma, aunt, brother) just flew in, and it's on you to pick them up from the airport; which is no problem. It can be great if you could sit back and relax knowing that not only will Grandma/Auntie/Bro be picked up on time, a nice ride by a professional driver?  Yeah, we think so too.  Give her/him the gift of a luxurious & reliable Limo ride.
Safely and hassle free transport
Anyone can spend a little extra cash to get somewhere safely. Give your loved ones the gift of a safe ride this season. Book a luxury sedan for them to have a fun night out or booking a charter bus for the group of you for a fun event.  If you going out for a event where there's going to be drinking, don't risk it by drive vehicle yourself, go for best transportation company like Chicago Limos Inn and know you and yours will get to and from the event safely.
Comfort and Luxury for your loved once
We all like luxury and enjoy our comforts-a ride in a comfortable plush car, being one of them.  Give the gift of comfort by booking a limo ride for your significant other in a luxury town car from Limos Inn. We'll take care of the journey-you pick the destination.
Limo ride and have fun with your crew
Are you going to hang out with your crew?  Life seems to continue to get busier.  Time is a thing which is going forward continuously, since you've seen one or several of your good friends.  Make the most of your time together. Make a grand gathering and have fun by book a party bus or limo for your group and do something fun together.  Spend the day reminiscing about old memories, while making new ones. Plan a gather and riding with them by limo may be a best gift from you for your all friends.
At Limos Inn, you can be assuring for prompt and reliable transportation service in Chicago. Just make plan for your family, friends or loved once and make a call to us. We are ready to start working for you and accomplish your desire which make your loved one happy. Most experienced Limo service provider in Chicago with smooth and a pleasant transportation experience. Call us today: +1-312-265-6322 or visit: https://www.limosinn.com