Everyone wants to go for outing with their friends and family but sometimes it is hard to get people happy for company outing. It is important to make well managed office outing to get coworkers pumped up and make them excited. Here are some great reasons to find a party bus rental for your office outing.
More space for group transportation
If you are planning a company outing but not sure what to do about group transportation? You will definitely go for the option of choosing between carpooling and renting a charter bus. This is not a very smooth solution to make a well managed trip; Chicago Limos Inn specialized for group transportation Chicago, offering party buses that are built to comfortably accommodate groups of 14-35. Your rental will provide the space you need and the comfort your colleagues deserve.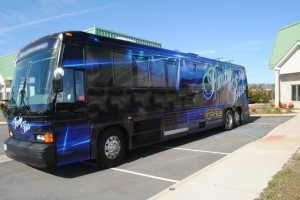 Best Entertainment Features
Entertainment is an important option to make office outing successful. There are lot of features for entertaining your co worker like Large screen TVs, audio systems, flat screen TV.  Party buses are equipped with the entertainment features that you need to make your outing a success.
Plus, top of the line party buses include rope lighting, fiber optics and other lighting features that create the right environment to encourage your coworkers to relax and leave the office atmosphere behind.
Discuss about your Business Too
If you are serious about the business while on outing, you can have discussion in this perfect environment. A party bus doesn't only mean Party; this is the great place to have comfort and luxury. You can have your favorite drinks and getting relax while an equipped bar comes with your party bus.
Best Price on your Budget
Every company doesn't wants to spend extra money on business outing. This means you have no expense attitude and spend a limited budget.
A party bus rental is very economical choice compared to other available transportation options. It actually becomes part of your company outing experience, even replacing an event venue depending on your outing. The best part is that with a party bus, there are so many options to tailor the experience without blowing the bank.
Set your company outing plan for an exclusive product launch, host a business meeting with comfort and luxury whether or just build camaraderie among your already great team, a party bus will serve all your needs in style.
Chicago Limos Inn is a perfect choice for you if you are looking for Best prices, comfort, luxury, style and all amenities in a party bus. Visit Limos Inn website to book a party bus then experiences a next level service on your company outing. We are happy to answer all your questions and provide a no-obligation quote. Call us to learn more. +1-312-265-6322