You are planning for a fun out? Either you decided for city sightseeing or planning for an awesome night, you need to make your travel plan. Your vehicle is most important aspect for memorable travel around the city. You definitely would love to travel in style and with comfort, so you need to select your vehicle between Sedan, SUV and Limo bus. The options are all so appealing. Here's a brief guide to help you decide what's best for your situation.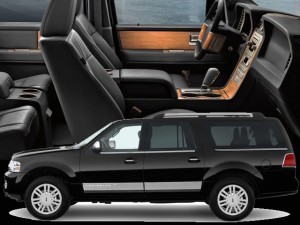 Sedan
Sedan is a most popular option for transportation. This is a perfect mode if you need to go somewhere alone or with 2-3 people. Everyone likes to have a sedan ride with less people with them.  Sedan is a reliable, comfortable transportation to the airport. But, there are far more occasions suited for hiring a sedan.
Whether you heading to your business meetings then this is the best choice for you. Sedan ride will help you to make impression on your arrival at your business meeting with the opportunity to strategize with your team on the way? This will be best match when you need a professional transportation for your trip around the city without having to deal with the hassle of taxis. Searching for punctual transit to a gathering but don't want to pay a premium? Booking a sedan sounds like the perfect choice for you!
SUVs
Hitting a bunch of fun stops with a medium-sized group of friends? Executive SUVs are perfect for airport travel, business trips, long distance travels, or simply a night out in the city of Chicago. You can up to 7 passengers in the SUVs. The SUVs is probably your best option! This transportation mode spacious enough to provide a very comfortable journey but not so roomy that you feel disconnected from your fellow partygoers. Put on some music, pop open your favorite beverages, and stretch out!
SUVs also bring luxury with you, and for a good reason! It's hard to top the feeling you experience when you're being chauffeured to your event or party and get to kick back in a fancy limo.
Limo Bus
Gearing up for a night out with lot of friends or office colleagues?  It means you probably need the limo bus. People often call this vehicle a "party bus" for a reason because you can hangout in the limo bus while you are traveling. Limo buses are perfect for when your group wants to party on the way to the party.
After having these transportation options, you can fully enjoy the night without having to constantly worry about your safe passage home. So let the drinks flow and the music blast, and leave it to us to get you there and back!
Chicago Limos Inn can satisfy your transportation needs. We are most trusted Limo Company in Chicago with hundreds of our satisfied customers. Whether you want a solo ride or with group of friends, we can assist you any time!