Here is revolution these days across the world in transportation services.  There are lots of ride-sharing services like Uber and Lyft for transportation options to choose from: chauffeured services, taxis etc.
Although we all know all transportation services provide you transfer service from point A to point B, but you will be surely agree the experience you receive from an experienced, best Limo company in Chicago like Limos Inn service compared to Uber/Lyft is unlike any other.
So here we are describing few exact reasons that why should you choose Chicago Limos Inn for Transportation in Chicago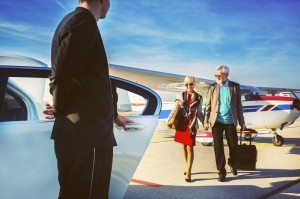 Chauffeurs Experience and Training
The chauffeurs or Drivers of Limos Inn are unparalleled from others when it comes to experience and training. All chauffeur staff completely drug tested and they have professional background of screen & physical. They're the best trained, up-front and ongoing. Our staff takes pride in their polished appearance complete with a traditional black suit.  Uber and Lyft provide no professional training for drivers, rather a few basic requirements to be met like age, basic driving background and proof of vehicle registration to name a few. Since anyone can be a driver for both transportation services if they meet the requirements.
Choose your Vehicle from Premium Fleet
The most exciting feature of booking Limo Inn is our premium fleet.  we offer 24 booking service wherever you want to airport, Stadium, business meeting, wedding, etc. — we have a vehicle to get you there safely, comfortably and in style. Executive SUVs, limousines, Mercedes Sprinter, Ford Transit Van and charter buses are all a part of our luxury fleet of vehicles. You will not get any fleet when using Uber and Lyft? Because Uber and Lyft don't provide a fleet of vehicles for their drivers, they drive their own vehicles as long as they meet a few requirements.
Booking System and Mobile apps
Chicago Limos Inn constantly focusing on technology to better serves our clients. We have sophisticated booking system, booking through website, we have up to date mobile apps for android or iphone users. We have access flight tracking system and validation so we arrive on time whether your flight arrives early or is delayed so you're not left waiting on your ride. We're able to get you to your event in a timely manner so you're never late. Uber and Lyft drivers have access to their companies' driving apps to receive turn-by-turn instructions but don't have the technology.
Amenities
When booking Limo transportation through Chicago Limos Inn Services, you'll have bottled Drinking water, Champagne and music system to enhance your Luxury. Additional amenities like Wi-Fi and other snacks are available upon request. Uber and Lyft do not provide complimentary water and other amenities as a standard, which can make all the difference before an event or special occasion.
Cheaper than UBER and Lyft 
Chicago Limos Inn 30% Cheaper than UBER Black or UBER SUV  ,Will drive you everywhere even more than 3 hours restricted by rideshares companies, and we don't make you pay for the time traveling in the car like Uber and Lyft charges, and unlike them we are accepting Cash as another payment option.
Call us today!! +1-312-265-6322, Download our app on Play store and App store.