Summer is at its peak and this is the time for vacations, parties, and festivals are all in full swing. Lot of things to plan and there is always important thing is transportation.  You don't want to make your journey with a hassle of transportation. Reaching at your destination should be comfortable and on the time.
You can get around in style with a stylish Limo and make the impression on host. Chicago Limos inn is there to make your journey organized.  We are putting here few reasons you should use a limousine to get around this summer.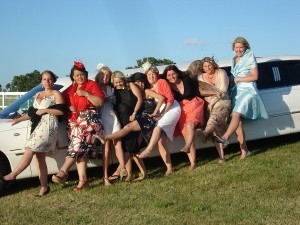 Convenience Ride
Where you want to go? From where you want to get ride?  Limo can reach at your point in given time. Start relaxing the minute you walk out of your front door. Chicago Limos inn will take care of all your needs so you can relax and get in the vacation mood. Taking a limousine to and from the airport allows you to eliminate unnecessary steps in your travel process.
Enjoy the city view while riding Limo
Chicago is a much popular and beautiful city with incredible architecture and landscape. When riding in Chicago Limousine you can have view of the city. You cannot fully appreciate by this way but you can sit back, relax, and enjoy the ride.
Stress free journey
Whether you are going to your vacation, you don't need to worry about transportation. This is supposed to be a relaxing time – take the stress out of your journey by giving the responsibility to Chicago Limos Inn to schedule your plan.
An affordable deal
Do you think the most luxury things comes with affordable cost? Yes, it's true with Chicago Limos inn riding in style doesn't mean to pay too much money. When you consider the cost of parking at the airport, spending money on cabs to and from destinations, car rentals, etc. expenses become so high. Take a closer look at what your travel plans entail. Sometimes taking a limousine makes the most sense.
Great fun with travel
You can fill your summer with some great memories and enjoying yourself. Take full advantage of the nice weather. Make a plan with your friends, family or crew, Book Limo, and have fun! A limousine ride is a fun way for a group to get to your destination and enjoy each other's company. Make every moment count with Chicago Limos Inn this summer.
Chicago Limos Inn has become popular for its reliable and affordable Limousine services; you just need make your plan and contact to Chicago Limos Inn and let them schedule your summer with adventure Limo tour. You can visit the website and find best variety of comfortable limousines, party buses, and SUV's, you are sure to find the best option for your group. Call today: +1-312-265-6322 or Email: info@limosinn.com