Summer bride or summer groom?  You need to make sure early for your best selection and best deals to grab on your special day. This season is particularly busy because of holidays in city this time for limo transportation. If you are planning a summer season wedding then you need to plan your transportation plan early as you can.  – you can spend the specific time to make your wedding plan sometimes as much as 6 months to a year in advance to ensure the best plan for your big day selection and prizing.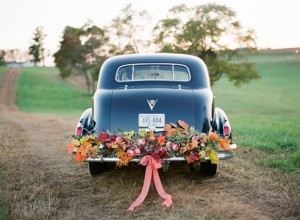 Decide your Budget Accordingly!
The transportation budget is depending on the type of the Limousine and number of other vehicles. It will vary for both factors. Many limousine companies have an hourly minimum for their vehicles so make sure you plan accordingly. If you plan on taking a limo from the reception, make sure to estimate distance, traffic, and other factors that might mean additional time. If your honeymoon destination is on significant distance from your reception, you want to factor in the time the limo operator needs to get back to the garage after you're been dropped off.
Choose Vehicle with your needs
your selection of the vehicle will depend on your vision for your wedding planning. You can select your transport option according to your guest needs, number of guests.
Chicago Limos Inn is a very popular option for your wedding transportation needs, there are a lot of options out there – everything from classic cars to SUVs to stretch limousines. Not sure what you need? Take a look on website.
Choose Best fit Vehicle Options
When you search for your wedding transportation, you need to make sure to count the minimum number of guests you will be riding with to ensure you find a vehicle that comfortably fits you and all your guests. If you guest list containing more than 12 people then you need to choose party bus or charter bus for even more. If you have a smaller party with 8 or less people, a stretch limousine will make more sense.
Offer amenities to your guests
You always would like to give a luxurious touch to your Wedding transportation to make it memorable. You can assure for your special requests, like the type of champagne you want to drink, a specific music album or type of music player you need or a specific dress code for the driver, can usually be accommodated.
Chicago Limousine as most trusted Wedding Limo Company in Chicago offers most reliable services to customers with Luxury vehicles, Professional drivers, 24*7 customer care service and awesome reviews.
We are on wedding.com- Here
Visit us Here- https://www.limosinn.com