It's wedding season! Summer time is biggest seasons to celebrate one of life's greatest moments. Whether it's your wedding or you are going to your friend's party.
The most important thing everyone will take away from the experience is having good transportation. Efficient transportation gives way to seamless transitions and helps the day flow so the party can continue.
Wedding planning is a thing that can come in the life of each people. In this important planning transportation is a major component, we understand it's not the most important aspect of your day. That's why we've brought the most crucial elements to consider helping you for making your day with Chicago Limos Inn.
Chicago Limos Inn is rated on Weddingwire! Find us Here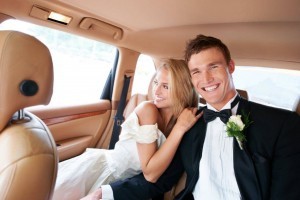 Book a Limo in Advance
It's very important to make your schedule your limo service 5-6 months before your wedding. It is recommended because Formal vehicles are in high demand in this wedding and prom season. So if you are planning your wedding falls within those months expect everything to be booked. Make sure you've solidified your wedding party size and call as soon as you can.
Add Extra minutes to Time Cushion
Chicago is city of huge traffic on roads. Traffic stinks on a normal day, let alone on your wedding day. You can add extra 20-30 minutes to get around traffic if you're wedding venue in urban area or if the ceremony and reception are not at the same location. Take note of every special event in area that might obstacle your way. Get the information about events like sporting events, festivals, concerts etc to devise an alternate route. To be extra proactive, take a test ride between sites to see for how much time you'll need. This will also help you to choose another route if other conditions do not permit plan A.
Offer Limo Ride to your guest
If your wedding party venue is on distance from your friends and family home, you can offer Charter bus or limo for them. They can relax and be assured they'll get to the church on time. Also, if people in your wedding party have spouses then it may be a leisure time while riding on Limo for wedding party. Extra sets of hands are always helpful to corral your party for pictures.
Bring your custom amenities
Wedding transportation is supposed to be luxurious. You can assure for your special requests, like the type of champagne you want to drink, a specific music album or type of music player you need (like an AUX cord) or a specific dress code for the driver, can usually be accommodated.
Chicago Limos Inn is the most trusted and reliable limousine service in the Chicago land area, Chicago car service also provide limousine ride to other area in Illinois with best event travel packages.
If you're interested in learning more details, you need to Call or Text Message "SMS" +1-312-265-6322