Are your teens going for a prom night? You must be happy for them but you may have little worry about their safety concern. Every parent wants to make sure their teen's night is memorable and fun — but all of the preparation that goes into prom night can feel pretty overwhelming. There are some concerns you must think about like their dressing, securing reliable and safe transportation. Here are some best tips for parents to prepare their teen's prom.
Chicago Limos Inn has been serving since 1995 in Chicago, successfully delivered Limo service their clients and handled transportation for airport, events, corporate and prom. In the mean time Chicago Limos Inn provided concisely superior service, also offered teens unforgettable prom night and giving parents much-needed peace of mind.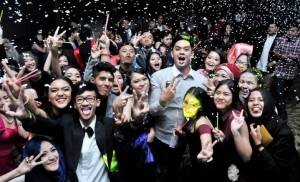 Communicate with your teen
This is the time for friendly talk between you and your teen, it's important to talk about the reality of prom night. Talking about everything that could go wrong isn't fun, but it's important that you express your thoughts and concerns, and allow teen to do the same. Make sure you talk about topics like underage drinking and peer pressure before prom night.
Get the full Contact Information
Your transportation provider should ALWAYS provide you with the driver's name and contact information. You can also make sure you have the contact information for your teen's prom entourage, including their parents. Having a simple list of names and phone numbers can help take the edge off.
Know about the Itinerary
You must know about full itinerary and location of prom night. Know where the venue is located, what stops the vehicle will be making, when the event begins and ends, when to expect them home, and where they will be dining out beforehand, if applicable.
Get the knowledge about Driver
Information and Contact details of driver is most important aspect when you leaving your teen for prom night. If there is a limo or party bus involved, you have the advantage of knowing who is behind the wheel and having their contact information. One major benefit of using a transportation provider is having peace of mind knowing that your teen's driver is fully licensed, insured, and background-checked — and if they're not, you should probably use a different company.
Choose Safe and reliable Transportation
On an occasion as important as prom night, you don't want to leave transportation to chance. Whichever company you choose for your teen's prom night transportation, make a research. Check out online reviews and ask friends and family for recommendations.
You and your teen deserve safe, reliable transportation on prom night, as well as exceptional customer service, realistic pricing, and professionalism. Customers of Chicago Limos Inn can expect reliable Limo service with genuine prices. Chicago Limos Inn have been popular for Limo Service and earned reputation as one of Chicago's most trusted, reliable, and professional transportation providers.
For more information, request a free quote or call us at +1-312-265-6322 to speak with Costumer care expert to book a Prom Night Limo for your Teen.